Claims Team Compliments
In each newsletter we'll share some of the feedback received from our customers and brokers, following the resolution of their claim. You are welcome to share this with your clients when putting us forward to help reassure them that they are in good hands, if they choose us for their insurance.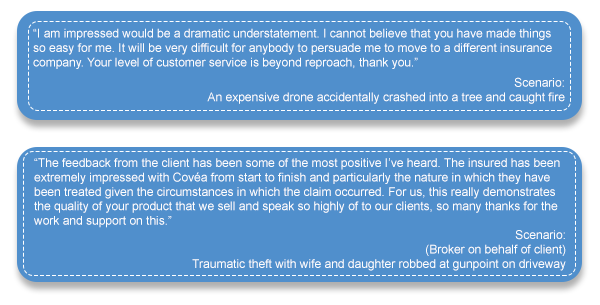 -Ends-
Back to list
Media Contacts
For media enquiries, please contact Stephanie Cox.